The Franklin Township Board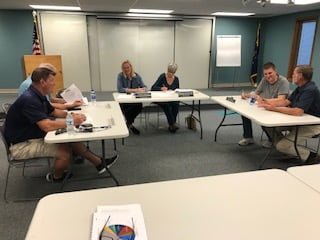 The trustee is assisted by a five-member Township Board whose members are also elected to four year terms. Duties of the board include adopting the annual budget, serving as a board of finance and approving township contracts. In January of each year, the trustee presents to the board an annual report showing the receipts, expenditures, investments and debts of the township. The approved report is then published in local papers for public inspection.
Board Members Currently Serving Franklin Township
Robert Abbott
Christopher Brown
Todd Colip
Paige Davis
Maureen Zimmerman
Board Member contact Information
Please contact 317-780-1700 Ext#104 Or Ext#103.